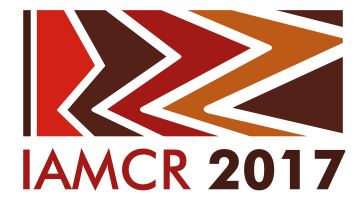 The UN Food and Agriculture Organization (FAO) and the International Centre for High-level Studies on Communication in Latin America (CIESPAL) co-organized a special session during the IAMCR Conference in Cartagena de Indias, Colombia, focusing on experience sharing and learning opportunities in the field of rural Communication for Development (ComDev).
Ond@Rural: ComDev initiative in Latin America
Onda Rural is a regional initiative meant to strengthen exchange and collaboration ties among actors interested in the use of ComDev and ICTs to support family farming, resilience and sustainable rural development in Latin America.
Onda Rural is starting a new phase, facilitated by CIESPAL with FAO support and in partnership with the MERCOSUR Specialized Meeting on Family Farming (REAF) and other networks active in the region, such as AMARC, ALER, WACC among others. The initiative will support rural communication projects and services by providing technical assistance, fostering South-South cooperation and promoting policy dialogue.
Visit the web-based platform which allows networking among members of the OR initiative at www.onda-rural.net
Learning opportunities in rural ComDev
A series of knowledge resources and training materials developed by FAO for those who want to design and implement participatory rural communication strategies will also be presented during the session. Among them, the e-learning course on communication for rural development (FAO, 2016) for free, interactive and self-paced learning and the CCComDev platform provide innovative ways to learn and become part of a global community of practice in ComDev.

Learn more about the 2017 IAMCR Conference at http://cartagena2017.iamcr.org/